Acure Naturals
Organic Ingredients

Vegan

Sulphate Free

Gluten Free

Plant Stem Cell Ingredients

Cruelty Free

ACURE Organics is a family owned and operated company founded on sustainable principles to provide the highest quality fair trade, natural and certified organic personal care products. They utilise the most potent, cutting edge, natural ingredients to achieve visible results.

ANDALOU NATURALS
Organic Ingredients

Non-GMO

Vegan

Gluten Free

Founders Stacey Kelly Egide & Mark Egide each have 25 years of experience developing some of the industry's most influential skincare brands. In 2011 they launched Andalou Naturals which became an instant success and the first Non-GMO Project verified skincare range.

ECO TINTS
Certified Organic

Gluten Free

Eco Tints is a tinted range of lip products sub-branded under Eco Lips. Eco Lips was born out of a desire to create a lip balm brand with an organic formula and no petroleum. This innovative brand handcrafted in the US offers economical sizes and revolutionary compostable packaging for some products.

BIOLOGIKA

Australian Biologika is an all-over body care range made with natural and organic ingredients. It has not been tested on animals, is cruelty free, vegan friendly and environmentally responsible. Biologika is an affordable, safe and aromatic line of products for the whole family to enjoy.

CLAYTIME

Claytime Australia is the worlds fastest growing cult label that has resonated with those who seek to live a life with nothing less than the virtues of truth, beauty and strength.
GLOBAL SAFE COSMETICS
Claytime Australia has taken a pledge to support the EU amendments 76/768/EEC to remove chemicals and ingredients from the manufacture of cosmetics, which are known or strongly suspected of causing cancer, mutation or birth defects.
CRUELTY FREE COSMETICS
Claytime Australia cosmetics is proudly certified as 100% Cruelty Free. All ingredients are suitable for vegans & vegetarians. Our cosmetics and cosmetic accessories contain no animal content. Claytime Australia makes sponsor contributions towards Animal Liberation

DR ORGANICS
Dr.Organic utilises only the finest natural and organic raw materials wherever possible.
They source a wide variety of accredited and certified organic ingredients from around the World including; Organic Aloe Vera, this replaces the majority of water in products that are not oil based; A variety of Organic plant oils, butters and extracts are used throughout the product range. Emulsifiers, emollients and preservatives permitted by Organic Cosmetics Standard are also ordinarily used in our products. Wherever an organic ingredient cannot be utilised a sustainable natural or naturally derived alternative is used.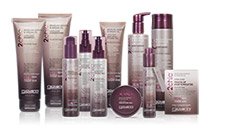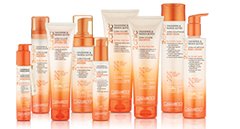 GIOVANNI
Giovanni was one of the first natural salon hair care products and today is the #1 selling Natural Hair Care brand in the United States Natural Products Industry.
The complete range of products consists of only the most carefully selected blends of vitamins, minerals, nutrients, herbs and oils. These unique products contain no parabens, sodium lauryl/laureth sulfate or animal by-products. Cruelty-free never tested on animals, pH Balanced and biodegradable formulas with recyclable packaging. The range consists of shampoos, conditioners, repairing treatments, styling, finishing products, and body and skin care products.

ECO LOGICAL SKIN CARE SPF

Eco Logical's brand of natural sunscreen has achieved the highest safety ranking from the Environmental Working Group (EWG). Australian made and containing healthy skin ingredients such as certified organic rosehip oil , cucumber seed and antioxidant rich green tea; this range of skin nourishing sunscreens have a non-whitening zinc oxide, with UVA/UVB 30+ protection. The specially designed formulas for baby, face and body will protect your skin from the sun and the environment naturally without the toxins! For a healthy option to chemical based sunscreens, try Eco logical today!


AROMA JEWELS
I absolutely love Aroma Jewels and I'm so excited to be able to share their collection with you. All of the diffusing pendants and car lockets are made from nothing but stainless steel so they won't tarnish, can withstand even the harsh citrus oils and are hypoallergenic so even if you have never been able to wear essential oil you can now. Once you've diffused oil in jewellery you will never look back. The interchangeable cotton pads make it super easy to change the look and fragrance for the day ahead.
All of the products come with a quality guarantee, if for any reason you're not satisfied, simply return it to us for a full refund.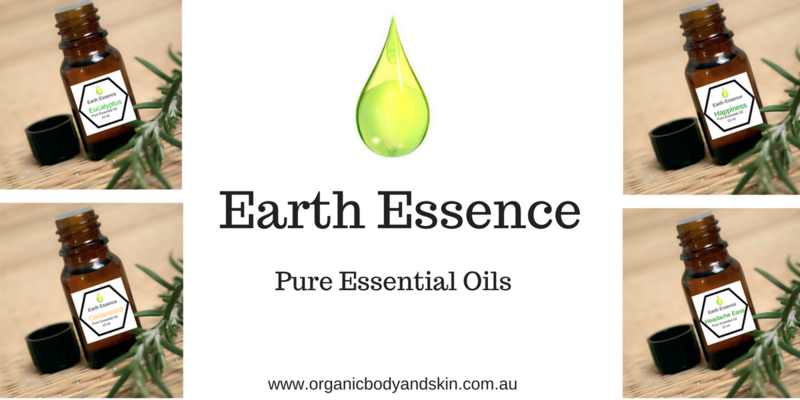 EARTH ESSENCE
I am so excited to tell you we have created our own line of Essential Oils and Essential Oil Blends.The only difference with our Essential Oils and the many expensive products out there is that we don't use fancy packaging and mark ups. Our oils are 100% Pure.
I wouldn't tolerate anything less.
Check out our range and look for our new Essential Oil packs coming soon!