Autumn Stainless steel aromatherapy essential oil diffusing bracelet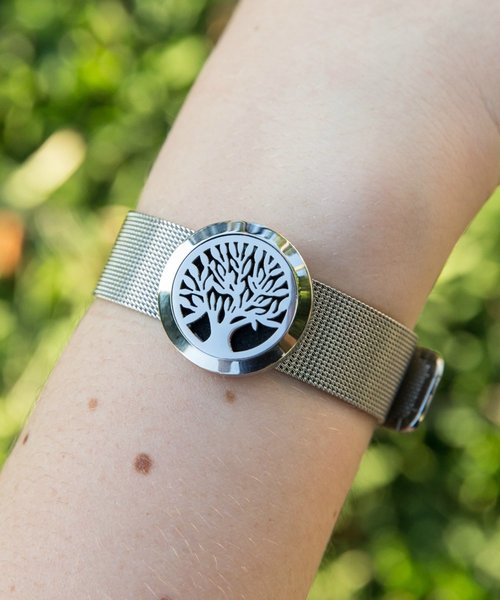 These essential oil diffusing bracelets are just divine! Worn just like a watch the locket & band are crafted from 316L stainless steel so they won't tarnish, are hypoallergenic, can withstand being in contact with your oils and most importantly look fantastic.
To use simply open the face of the locket and apply a few drops of essential oils to the interchangeable pads. The unique design allows for the oil to slowly and effectively diffuse so you can enjoy the benefits of your oils all day. The pads can be washed in mild soapy warm water and used time and time again.
Size of locket: 25mm
Diffusing pads included: 8