Earth Essence - 5 x Essential Oil Blends Box Set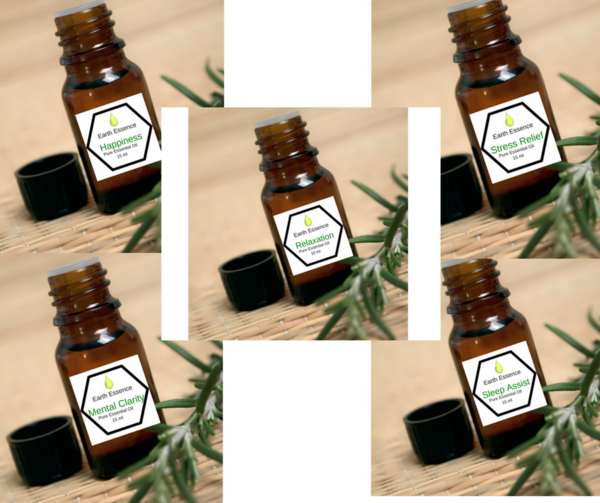 Earth Essence
5 x 15 ml Essential Oil Boxed Set
The perfect additions to any aromatherapy collection, this kit includes our best-selling blends.
This kit contains Relaxation, Sleep Assist, Happiness, Stress Relief and Mental Clarity Blends
Mental Clarity Essential Oil Blend: this refreshing blend of Grapefruit, Bergamot, Basil & Lemon oils is ideal for work, study or whenever you need help with concentration
Sleep Assist Essential Oil Blend: be gently and softly soothed to sleep with our Sleep Assist Blend. Formulated to help you relax and unwind.
Happiness Essential Oil Blend: A beautiful exotic blended oil to uplift the mood and fill you with a sense of adventure.

Relaxation Essential Oil Blend: Take time out, play soft music, shut your eyes and relax with this blissful blend. Promotes a Peaceful, Relaxed State
Stress Relief Essential Oil Blend:
has been formulated to relieve symptoms of stress caused by everyday challenges. Promotes Reduced Stress Levels