Earth Essence Rosemary Essential Oil 15ml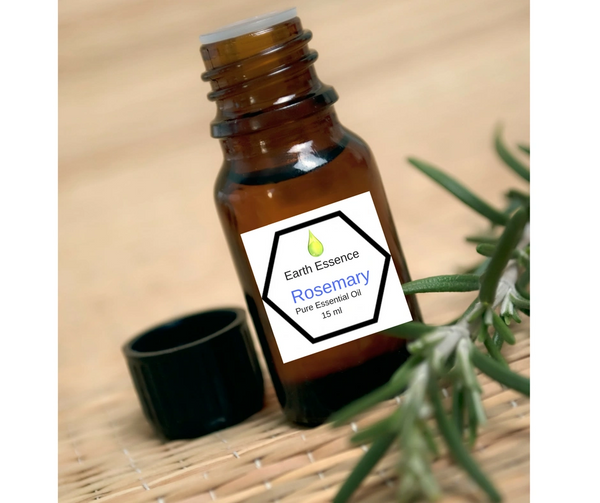 Rosemary Oil 15 ml
Botanical name: Rosmarinus officinalis
Plant part: Herb
Extraction method: Steam distilled
Note: Middle - Warming, balsamic characters, slightly woody but with a fresh after aroma.
Strength of aroma: Strong
Aromatic scent: Strong, woody and herbaceous scent.
The saying 'Rosemary for remembrance' is true. Rosemary Essential Oil improves your memory and alertness.
It is beautiful smelling and is up there with Lavender in importance in your Natures First Aid Kit.
I have used Rosemary Oil in an oil burner when studying. It helps clear your mind & helps you to concentrate when you are struggling to take the info on board.
Be careful:
Avoid using in the first 3 months of pregnancy
Avoid if suffering from High Blood Pressure
Uses:
Colds & Asthma
Add 2 drops to hot water for a steam inhalation. Helps ease colds, sinusitis & asthma.
Arthritis relief
Use 4 drops in bath water to ease pain of arthritis & rheumatism.
Hair conditioning
A few drops added to rinsing water for hair strengthens you hair and gives a beautiful glow.
Improves memory
Inhale a few drops on tissue or handkerchief when studying to help keep your mind clear.
Soothes stiff muscles
Add a few drops to massage oil to help soothe tired, stiff & overworked muscles.
Caution: Non-toxic, non-irritating and non-sensitizing. Avoid during pregnancy