Earth Essence Lavender Essential Oil 15ml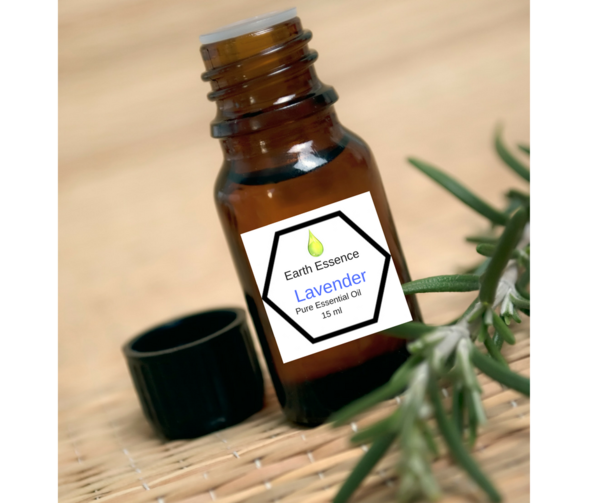 LAVENDER (Lavendula)
Note: Top
Strength of aroma: Medium
Aromatic scent: Sweet, floral, herbaceous aroma with balsamic-woody undertones.
This is my favourite Essential Oil. Natures awesome remedy for just about anything.
Lavender has so many uses. It is also one of the loveliest scents. Just burning Lavender Oil in your home will bring a sense of peace.
Lavender is one of only two oils you can use directly onto your skin without diluting the other being Eucalyptus.
Be careful:
Avoid in first 3 months of pregnancy.
Avoid if blood pressure is low.
Uses:
Burn relief
A few drops on a burn will stop the pain and help to heal.
Cuts and bites
A few drops on a cut will help to heal and prevent scarring.
Anxiety
Burning Lavender Oil in an oil burner will create a relaxed and peaceful atmosphere.
Insomnia
A few drops each of Lavender & Orange Oils on your pillow will help you sleep peacefully.
Headaches
A dab on each temple will help with headaches.
Emotional balance
Three drops each of Lavender, Rosemary & Eucalyptus Oils in carrier oil massaged into feet will help with respiratory ailments e.g. colds, chest infections.
Bug Repellent
4 drops each of Lavender & Cedarwood in carrier oil or spray water mist will keep mossies and bugs away.
Lavender is generally safe and unlikely to cause irritation.
.