Earth Essence Lemon Essential Oil 15ml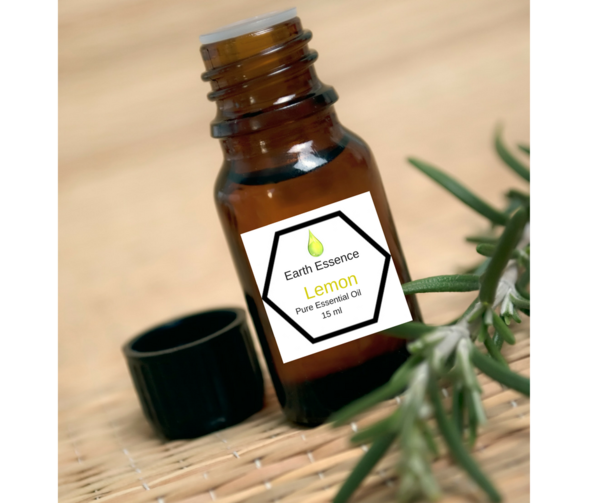 PRODUCT DESCRIPTION
Earth Essence - Lemon Oil 15 ml
Ingredients: Citrus Limon Peel Oil Application to the skin may increase sensitivity to sunlight
Botanical name: Citrus limon
Common name: Lemon Australian
Plant part: Peel
Extraction method: Cold expressed
Common uses: In skin care, Lemon essential oil has been known to have astringent properties which can counter act overproduction of sebum.
This beautiful Australian grown lemon oil fresh from the tree is an excellent choice for perfumery, aromatherapy, skin and hair care.
How to use your essential oil:
- Burner: add a few drops to your electric or tea light candle vaporiser
- Massage or body oil: add a few drops to a carrier oil to use for massage, a customized body oil, or to treat ailments
- Bath: add 3-5 drops to a full bath before immersing yourself in the warm water
- Shower: sprinkle 1-2 drops on your shower floor and let the scent wash over you
- Inhalation: add 1-2 drops to a bowl of steaming hot water to clear sinuses and assist with cold and flu relief
- Skin: essential oils can be applied directly to skin but please do a patch test as a precaution (a drop applied on the inner elbow just below the crease, or behind the ear) and look for any adverse respond before applying directly to the face or body
Never apply essential oil on broken, raw or sensitive skin, and do not apply directly on skin during pregnancy.